Pin It
I do have a pretty awesome freebie for you today... but I wanted to turn the spotlight on another Talented Artist first. In honor of
Sweet Shops 2012 Summer Games
I thought it would be fun to introduce you to my partner in the couples challenges! I was surprised to find that we have several things in common and our styles are going to mesh so well together! I'm so blessed to have her as my team mate!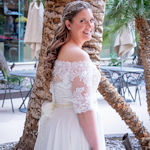 Here is a little about Mari -
"What I love about scrapping is that I can capture so many memories of my son. Without scrapping, I wouldn't be able to save all these little moments; the things he says, the places we go, the fun times we have. I also love that it is a great way of getting my creativity out. The scrapping community is very encouraging, always willing to help each other out from doing charity kits to support another member having a hard time to creating tutorials to teach something
to answering questions about everyday life."
And here is just a few of my favorite layouts from her gallery!
And check THIS OUT...
Here is her layout she created from watching
Thanks Mari for letting me show you off! LOL.
I can't wait to work together for the summer games and GO FOR THE GOLD! :D
Ok... ready for the Freebie?!?!
Since we are celebrating the opening ceremonies of
Sweet Shoppe's Summer Games
, I thought it would be too perfect to have a torch element to go along with the celebration! So, I drew one for you and created a png file for you to use in your layouts! I set it up so that you can use the different colored areas of the drawing to paste in your own paper choices to create your own custom torch! like?
Here is the PNG file for FREE! just click on the image to download.
And here is a quick layout example I threw together using paper from:
Zoe Pearn "That's My Boy" and
Sugar Plum "Every Day of the Year - Solids"
I can't wait until I have more time to throw some more elements on this and doodle it up...
Be sure to stop back by Tomorrow (Saturday) to see a step by step tutorial
on how to use this graphic to create a custom element!
LET THE GAMES BEGIN!